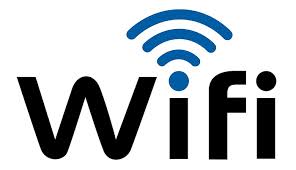 TVCC Wireless Network
Treasure Valley Community College wireless network is composed of 66 access points, allowing for easy Internet access from any building on campus. Access is permitted to all students, faculty, staff of the college. Different access levels with different security requirements are provided through a number of different wireless networks. In order to gain full access, an account is required. For students, faculty, and staff, your TVCC login and password are what you will use to log on to the network. If you are a guest, you must have an authorized TVCC sponsor to request a guest account.
Access Policies
Anyone connecting to the TVCC Wireless network is required to comply with the TVCC Information Technology Policies. These can be found on the college website.
Wireless Acceptable Use Policy
TVCC Wireless Networks


Starting point for Wi-Fi only devices. Facilitates your access to the secure Wi-Fi network.


The secure Wi-Fi Network. All network traffic is encrypted for your safety.


A network for devices that cannot use the secure network. Examples of these devices are video game systems, Smart TVs, etc.
How do I connect to the Wireless Network
To get access to the TVCC Wi-Fi network, you have to authenticate your device. Using your TVCC username and password, you will download a certificate to keep your device secure. There are a few different options based on your device type. Instructions for specific devices can be found below.
If your device has an internet connection, you can open a browser and go to wifi.tvcc.cc. This is a great option for cell phones, but can also be utilized anywhere you have a Wi-Fi connection. Once you have gone through the enrollment process, you will be able to join the TVCC wireless network when you are on campus.
If you are already on campus and your device can only reach the internet through Wi-Fi, we have provided a wireless network for you to join in order to authenticate your device. Join the TVCC_Setup network, and then open a browser and go to wifi.tvcc.cc. Once you have gone through the enrollment process, you will be able to join the TVCC wireless network
Some devices are not capable of installing the certificate. These devices can access the TVCC_Unsecured network by registering the device's MAC address. Using a device that already has internet access, browse to wifi.tvcc.cc. There you can choose 'MAC Registration' to register the MAC address.
Instructions For Connecting To TVCC Wireless Networks
FAQ
A certificate is an attachment to an electronic message used for security purposes. It will encrypt all your Wi-Fi traffic from your device to it's destination. You may have heard that public Wi-Fi is not secure. Using certificates is how it becomes secure. Once your traffic reaches it's destination, it is decoded. Then, when the website sends information back to your device it is once again encrypted until your device decodes and reads the data.
A MAC address is a value that is assigned to every device that can communicate on a network. The MAC address of your device is permanent, and is set by the manufacturer. It is how your device is recognized on the network. A MAC address will look something like this: 01:1F:33:69:BC:14. MAC addresses can include only the numbers 0-9 and letters A-F